Thoughts on iPhone X from a Typically Late Adopter
Raz had been pushing me for a year or so to upgrade my phone and I kept resisting. I don't like to figure out new phones and mine worked fine. I finally gave in this year when Apple announced iPhone X and my 6+ couldn't hold a charge to save its life.
I've had the iPhone X for about a month now, and I feel like that's about enough time to share some initial thoughts. For context, I had had my iPhone 6+ for about two years before upgrading. I'll keep it quick and simple: I LOVE this thing. If you're ready for something new and are in the Apple family, this is a great choice. Personally, I feel like iPhone 8 is probably fine, but a little half-assed. As far as I'm concerned (and keep in mind, I am a bit of a phone power user given the nature of my life and work), might as well go big or go home. Also, I'm not going to talk in tech terms here—if you want nitty gritty specs, check out the Apple (or your carrier's) website. I'm just a girl. Looking at a phone. Asking it to be amazing.
My FAVORITE feature: Animojis!
More things I love about iPhone X:
The Camera: I take a lot of pictures, and especially now that I have a baby, that portrait mode is so clutch. It's nice to feel like even if you don't have a fancy camera with you, you'll have the ability to take really high quality photos. And, for what it's worth, the Today show told me that far and away the camera alone sets iPhone X apart from iPhone 8, meaning it's worth the extra investment. Here are some really special photos I've taken in Portrait mode: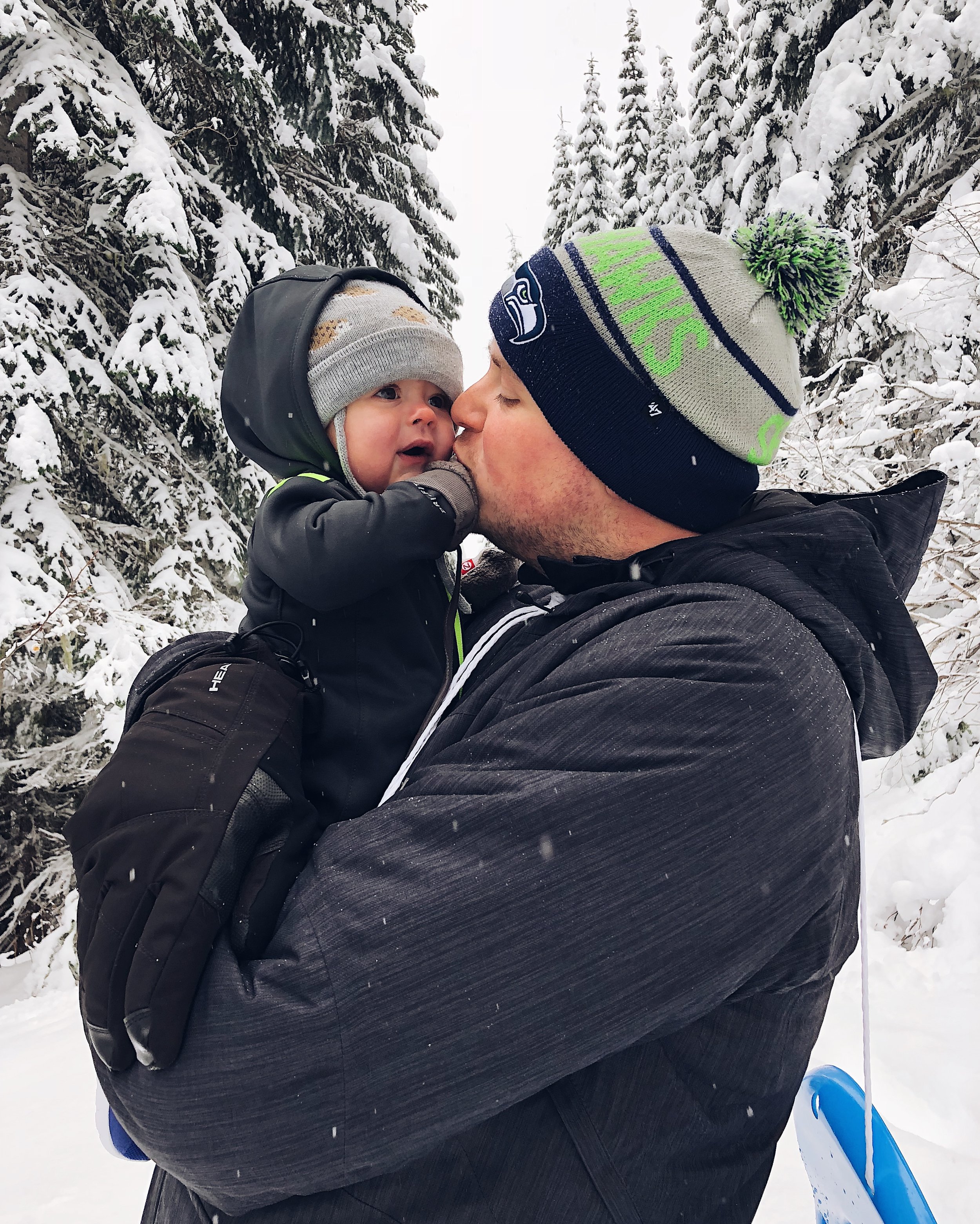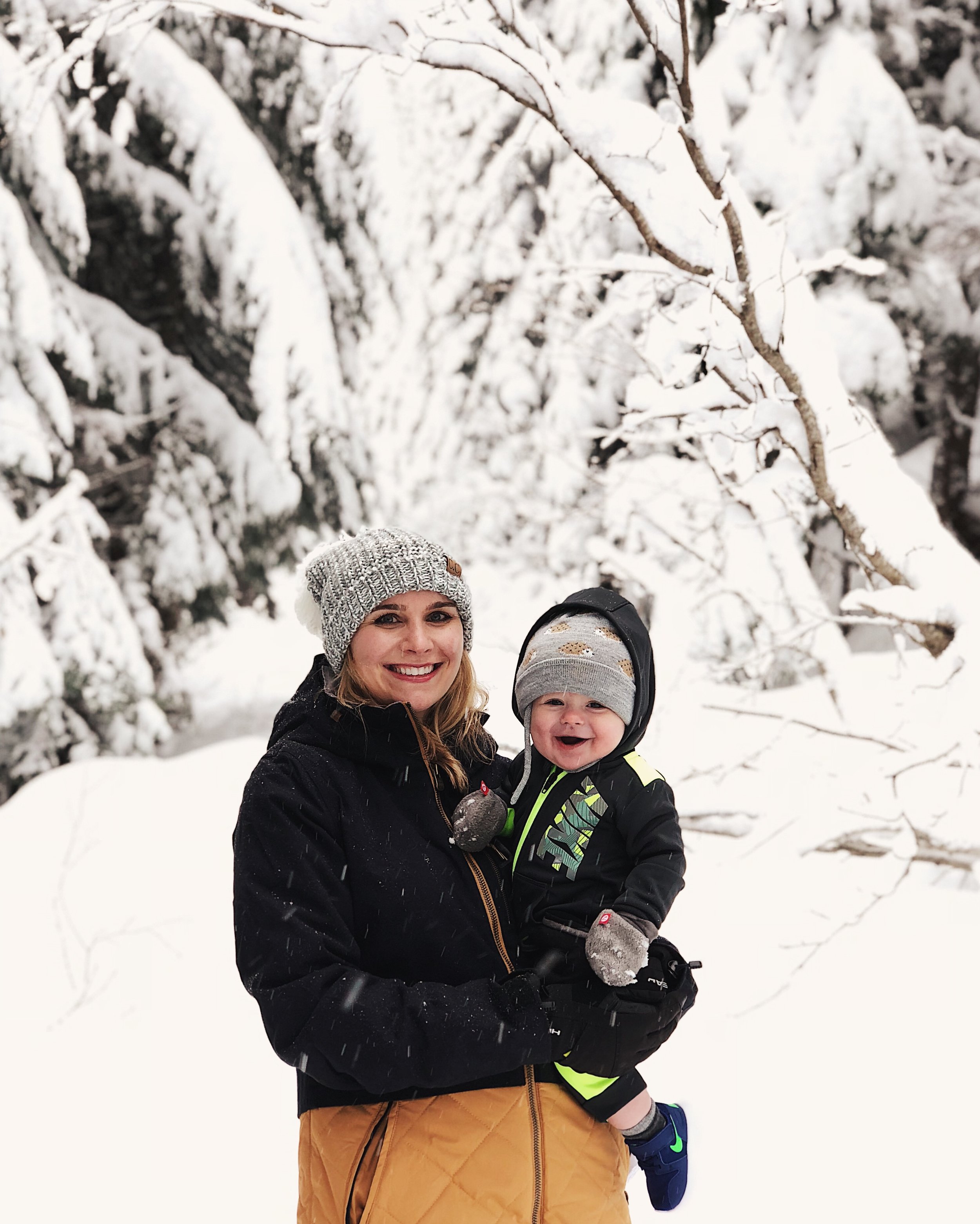 Battery Life: Pictures are great and fun and special and super important to me, but if there was ONE thing that irritated me about my old phone it was the battery life, especially when the phone needed an iOS update. I could probably go two days without charging this phone, and I could barely go more than two hours without plugging in the other. HUGE selling point
Taking Screen Shots is So. Much. Easier: Even if you have a case on. Even if your 1-2 timing isn't perfect
It's Not Huge: Sorry, guys, size does matter. I loved the screen on my 6+ for photo editing and such, but it was super difficult to hold. I got a thing for the back that stuck on and helped me hold it better, but I still felt meh about it. This one is slightly smaller and a bit more manageable, at least for me. Don't get me wrong—my hand still looks like a crazy claw in my mirror selfies, but that's a work in progress
"Hey, Siri": If you know me, you know the only voice commands I appreciate are the ones on the Xfinity remote, and that is only a recent appreciation. Alexa doesn't listen to me, and don't even get me started on when Raz tries to use voice commands on the car navigation system. But I do have to admit I have used "Hey, Siri" a few times, and it's kindaaa slick. I'd just make sure you don't ask too much of her...maybe have her do math or pull up directions to somewhere you need to go, but anything that requires hearing you REALLY well or any kind of labor-intensive Google search should be out
There are a few cons worth mentioning...
Closing Apps: You have to swipe up and hold and then tap each of them at the top left and it's whatever, but it's kind of annoying, and I don't always get it right on the first swipe
Downloading Apps: The first time you do this, it buzzes and tells you to Double Click and you think you're supposed to tap the screen. NOT TRUE. I had to Google this...the whole point of Apple products is that I shouldn't have to Google much. You double click the power button, which is NOT intuitive at all
Notifications: If you're used to seeing your iMessages and texts pop up in full text, iPhone X defaults to everything saying "Notification," so you'll go to look at your phone screen and see just a whole list of Instagram icons that say "Notification." Soooo irritating. I think I can change that in the settings, but it defaults this way
Face Recognition: Raz told me I didn't have to be cute for when the phone read my face and that was good, but it often doesn't find me and I have to put in my passcode anyway. I don't mind this terribly, but I do find it slightly irritating when it doesn't see me, even when I hold it up perfectly
Because we're now squarely on the front lines of new tech, Raz decided we should be ALL in and got us charging pads (they're less than $20, too!). My nightstand is now equivalent to a brand new urban Starbucks. I just set my phone on the pad and it charges it right up, no cords required.
All of this is to say I'm pretty into my new iPhone, and if you're considering upgrading, the X is where all the cool kids are playing these days/I want to send you animojis.
Happy weekend!